Yellow Diamond, Rose Cut Yellow Sapphire and White Diamond Drop Earrings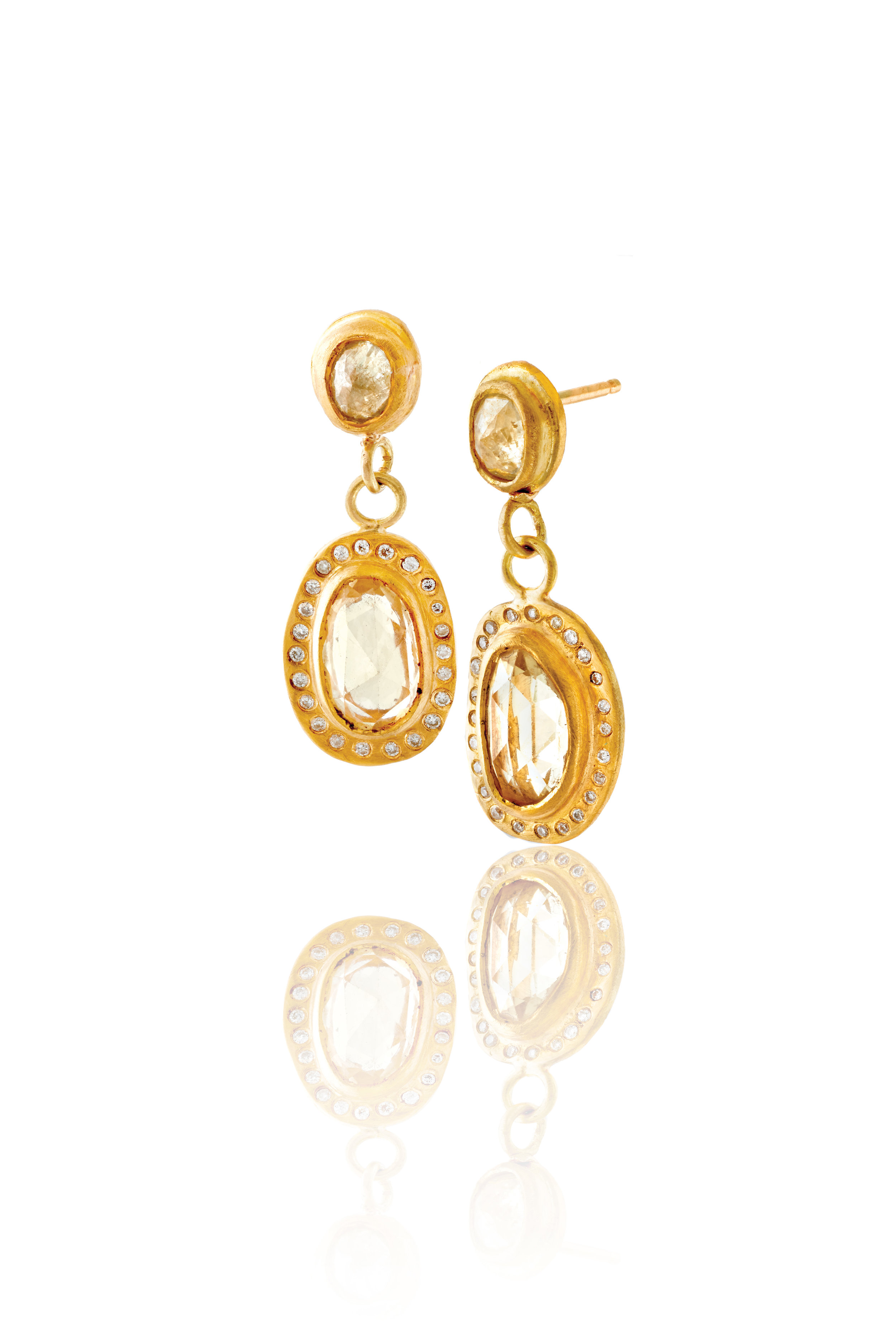 Yellow Diamond, Rose Cut Yellow Sapphire and White Diamond Drop Earrings
22K gold, 4mm yellow diamond, rose cut yellow sapphire and white diamond drop earrings.
Top of stud to bottom of drop is 23mm
This item is currently available for pre-order. We will contact with a shipping date after the order is placed. 6-8 weeks for completion, 50% deposit upon ordering. Please see pre-order form below.